What is Solis 5G?
The Solis 5G Hotspot provides the speed, security, and flexibility we all need in today's connected world. Whether you are working from a local café or streaming from the Eiffel Tower, you always get fast, secure 5G & 4G LTE speeds in 135+ countries worldwide.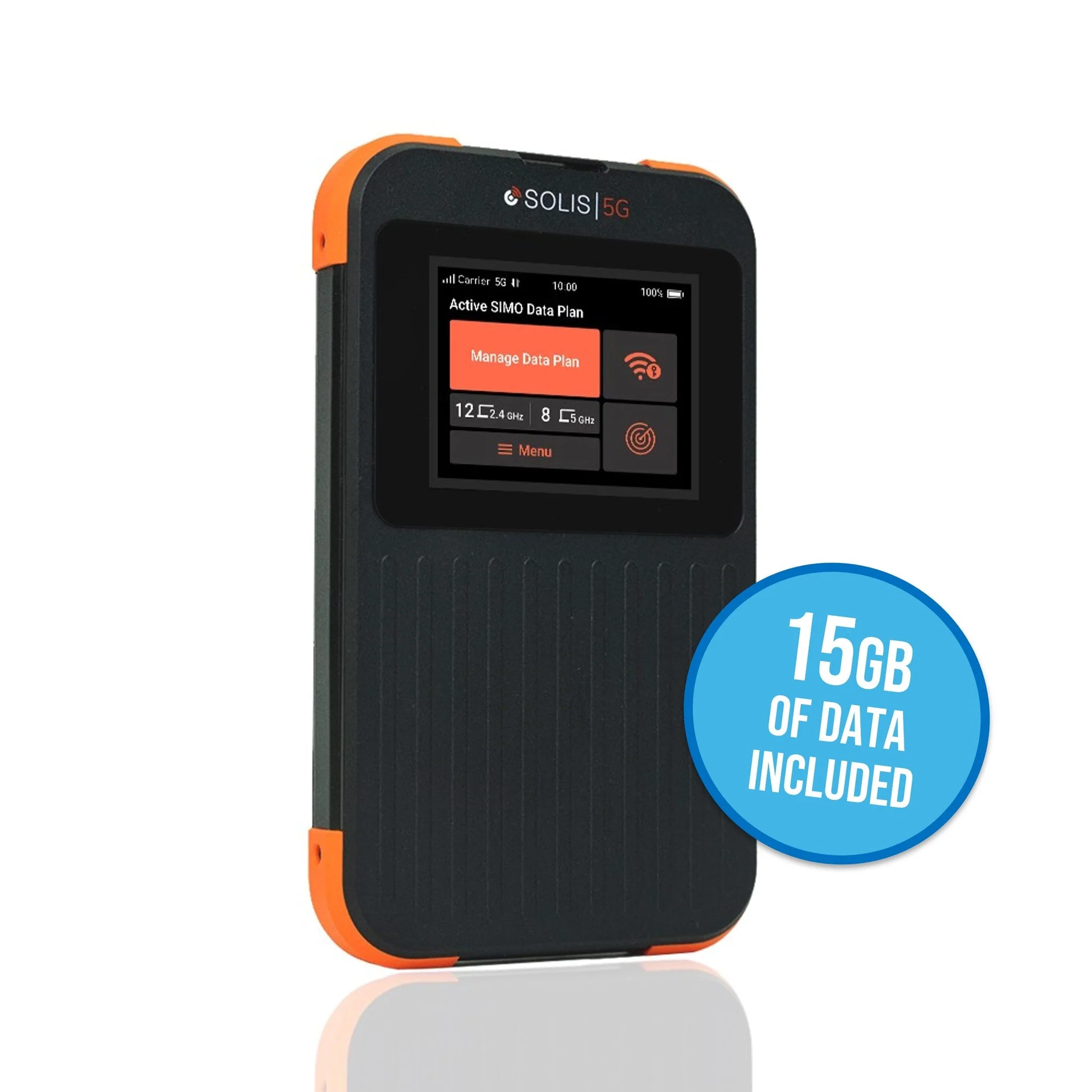 We have revolutionized mobile data access through a virtual, multi-carrier network, so you can have fast, uninterrupted Internet access anywhere, anytime. No SIMs required. No contracts. With access to the same coverage as the major carriers, Solis 5G automatically connects to the strongest available signal. If your data speed starts to slow, our hotspots feature SignalScan™, which allows you to conveniently switch to the strongest available carrier at any time.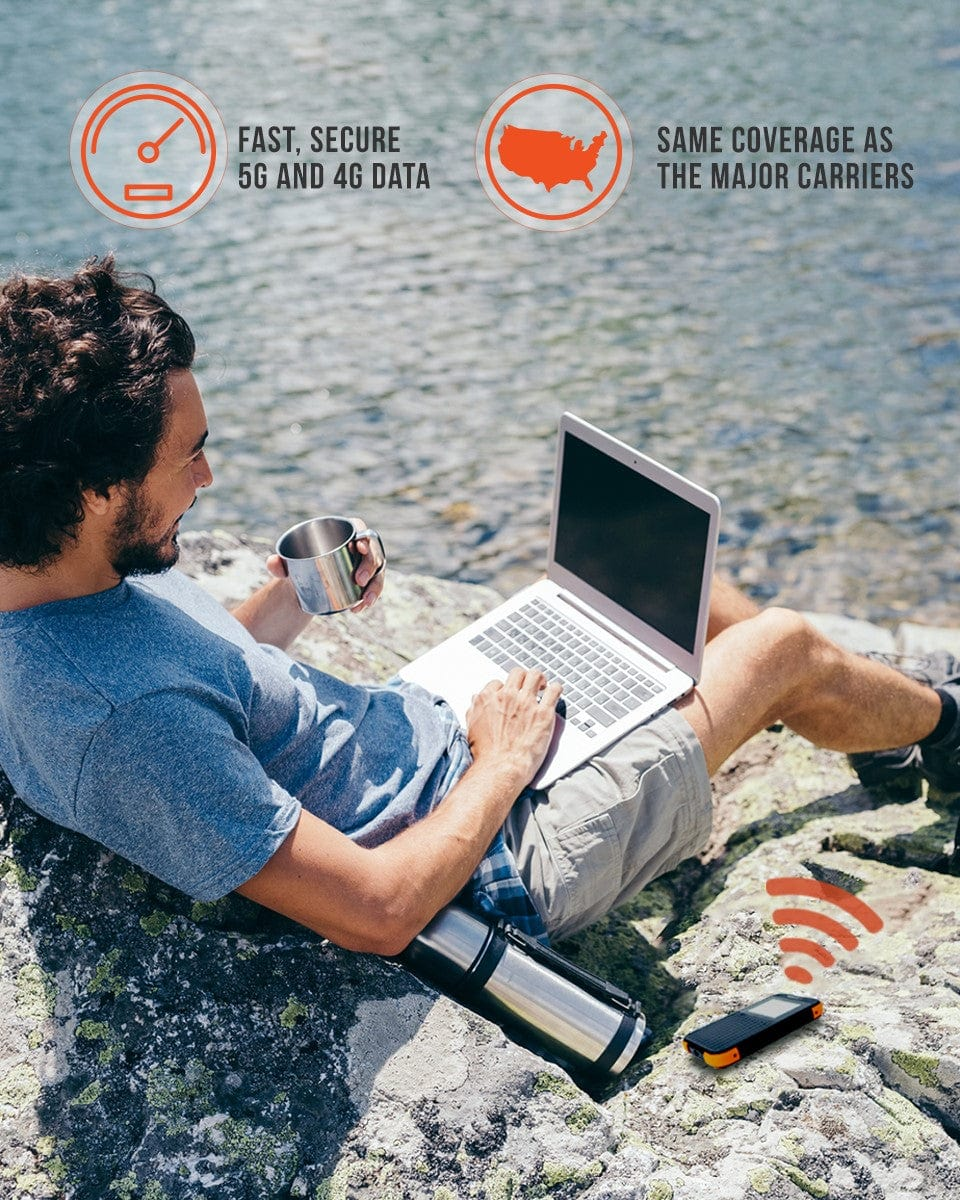 The IP54 ruggedized design protects your Solis 5G against drops, dust, and water—making it your go-everywhere travel companion. With a simple-to-use 2.4" LCD touch screen you can conveniently monitor data usage, signal strength, Wi-Fi names/passwords, and manage device and network settings. Low battery on your devices? Solis 5G is also a power bank to keep all your devices charged on the go.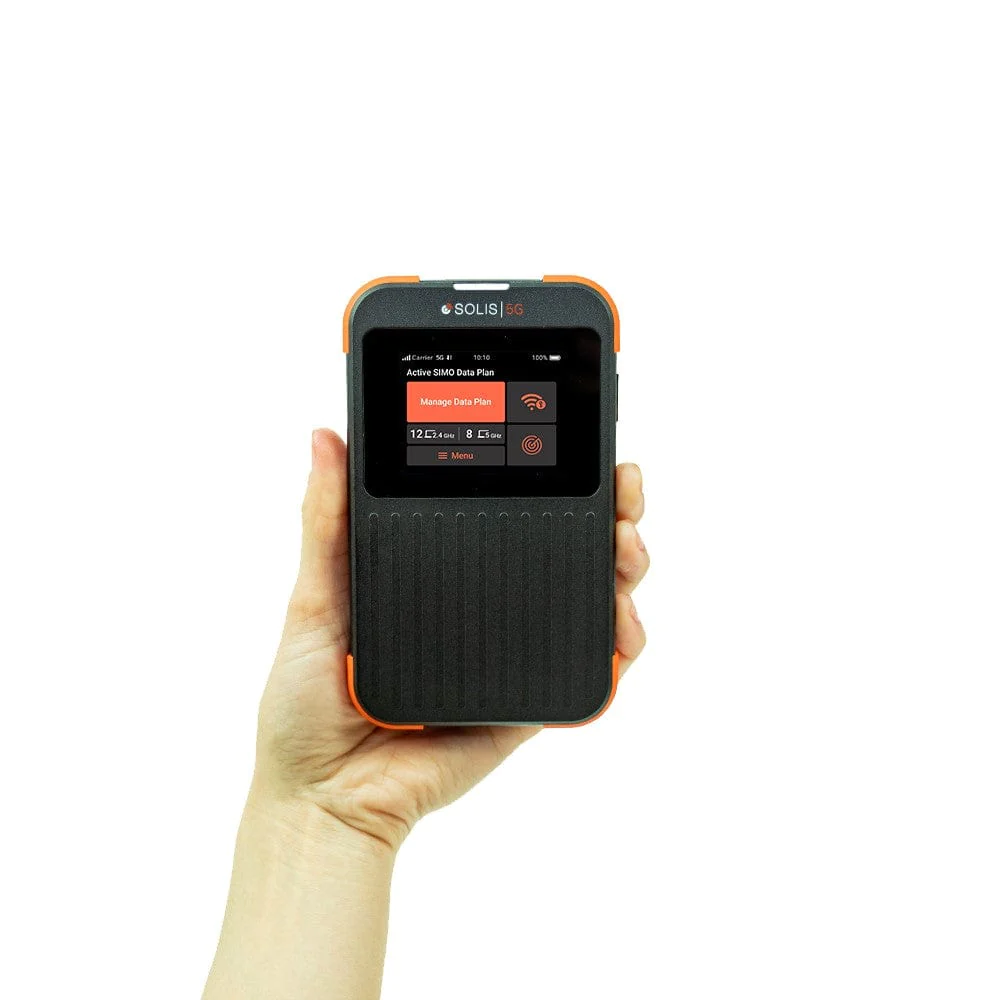 The Dual-band Wi-Fi 6 connects up to 16 devices and the battery lasts up to 24 hours, so sharing your bandwidth is easy. Simo provides 24/7 Customer Support (no matter what carrier you happen to connect to!)
Data Plans
Getting started is easy. Your 5G Hotspot comes with 15 GB of North America data. High-speed, 5G & 4G LTE data service in the USA, Canada, and Mexico. Data is never throttled.
You can choose a new data plan at any time. SIMO plans provide options for every type of data user: global or local, subscription or pay-as-you-go, 1 GB or 50 GB. No contract, cancel anytime. You can also use data plans from other providers by inserting your own SIM card into the Solis 5G.
What's in the box:
Solis 5G Hotspot, Charging Cable, and Quick Start Guide
Warranty
All new Solis 5G purchases will Include our customer satisfaction 1-year warranty.