Solis 5G Diagram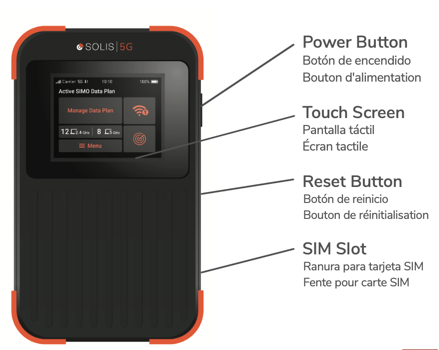 Step 1: Charge
Charge hotspot with the provided charging cable.

If you use a different charging cable, you may experience trouble charging the hotspot.

Plug the USB-C end into the USB-C port and the USB-A end into a 5V/3A power adapter.

Power adapter is not included. Recommend using your smartphone's power adapter.

Step 2: Power On
Press and hold onto the power button for 3 seconds to power on the hotspot.
The power button is located on the side of the hotspot.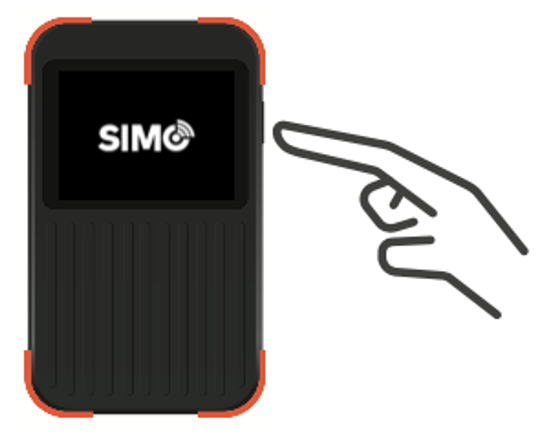 Step 3: Wait for the Hotspot to Find a Signal
Once your hotspot is powered on, it may take few minutes to find a cellular signal.

Please make sure you are in a location with adequate cellular signal.
Boot up may take longer if you're in a location with weak cellular signal.

The upper left corner of the hotspot screen will show the carrier's name once the hotspot is connected to a cellular signal.

If it's not showing a carrier's name, your hotspot maybe still attempting to connect to a local cellular tower.
Step 4: Sign Up and Add Hotspot
Once your hotspot is powered on and connected to a local cellular signal, you may sign-up and complete the registration.
On the Home screen page of the hotspot, select 'Manage Data Plan' then select 'Show Web QR Code' to reveal a QR code.
Scan the QR code with your smartphone to launch the SIMO Web Portal.
Sign up or login to your SIMO account and your hotspot will automatically be added.
You may purchase any data plan that is available on the store page (buy.simo.co).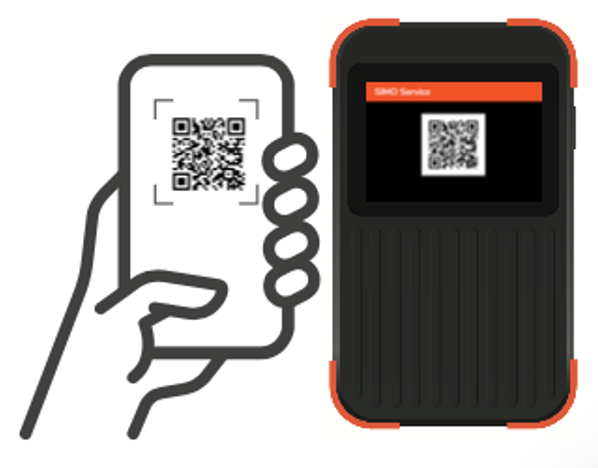 Step 5: Connect to WiFi
To connect to the hotspot WiFi, you need to make sure there is an active data plan on the hotspot.

You can check your hotspot plan by selecting 'Manage Data Plan'.
All new Solis 5G hotspot will include 15GB North America plan that can be used in countries in North America. To connect to countries outside of North America, you must purchase our Global data plans.

To find the hotspot WiFi network name and password, click on the WiFi logo on the homepage and the network name and password will appear.
Go to your device WiFi settings and connect to the hotspot network name and input the network password to begin connecting online.