How to Get Started with your Refurbished Skyroam Solis!

Plug the provided charging cable into Skyroam Solis and connect to a power source to charge.
Press and hold vertical, oval-shaped power button on the side to turn on your hotspot.
Wait for the WiFi button light on top to stop spinning. This means boot-up is complete.
Look on the bottom of your Solis and use your unique WiFi network/SSID & password to connect any gadget. Usually you will go to "Network Settings" on a phone or laptop and look for the Skyroam network to pop-up, enter the password.

Go to a.skyroam.com on the phone or computer that is connected to Skyroam's WiFi network.
Follow the provided steps to register using your preferred e-mail address or your Facebook account.
Once registration is complete, you will be able to choose a data plan by clicking the "Buy" button at the bottom of the portal page. Choose a subscription or buy daypasses to pay-as-you-go for WiFi.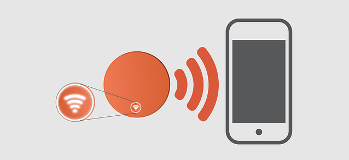 The Skyroam Solis is also a portable battery park! Insert the USB-C to USB adapter into the charging port.
Plug in your device's charging cable to the adapter. Connect your gadget to the cable to begin charging!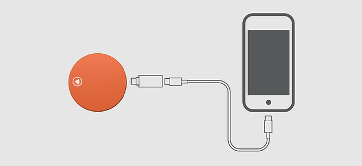 Power Tips:
WiFi button light circle indicates the remaining battery life (percentage of circle lit is percent of battery life remaining).