The Acer Connect Enduro M3 5G Mobile Wi-Fi comes with 20 GB or 1GB provided by SIMO. SIMO has revolutionized mobile data access through a virtual, multi-carrier network providing you fast, uninterrupted Internet access in 135 countries, with no SIM card required. Follow the instructions below to claim your SIMO data.
1. Power on the Acer Connect Enduro M3 and choose SIMO when asked to select the SIM type in the setup wizard.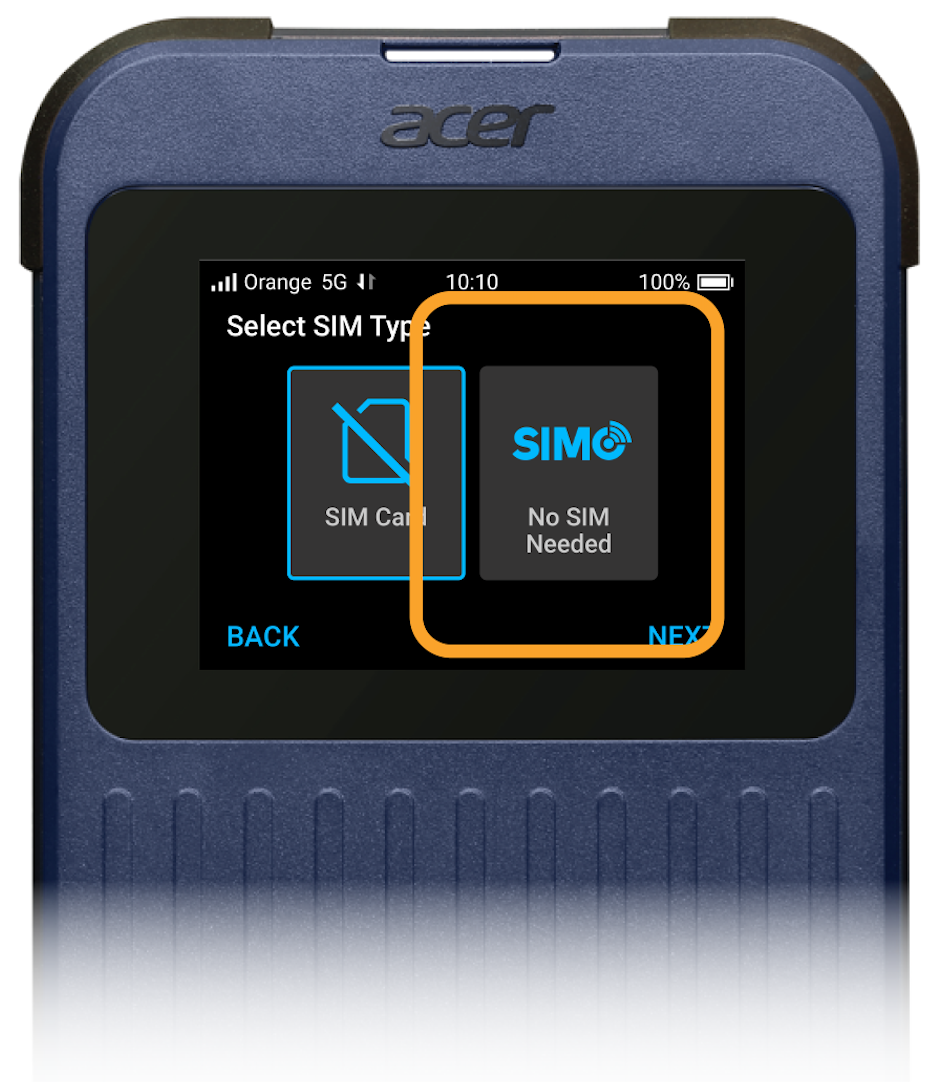 2. Wait for the Acer Connect Enduro M3 to find a signal. On the upper left corner, the carrier's name will appear once signal has been found.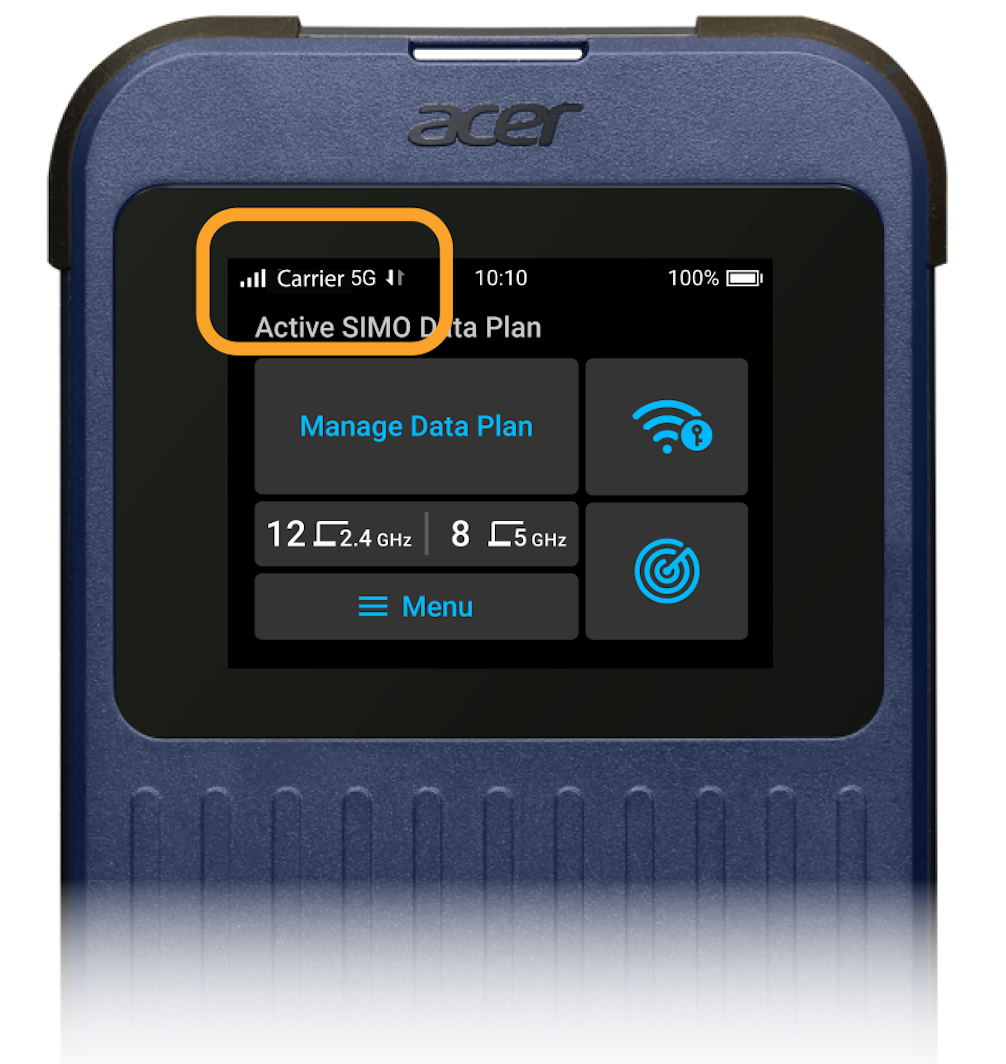 3. Go to "Manage Data Plan" from your Home Screen.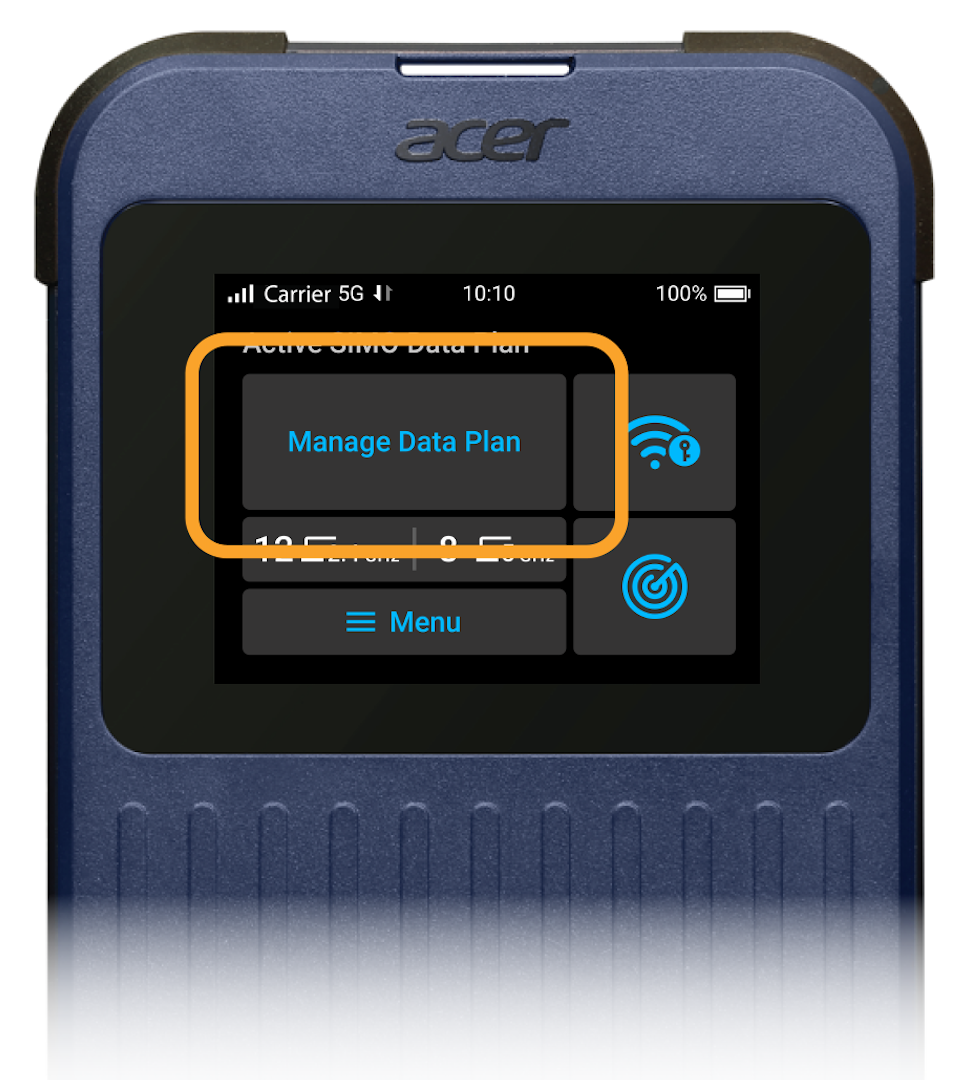 4. Tap the "Show Web QR code".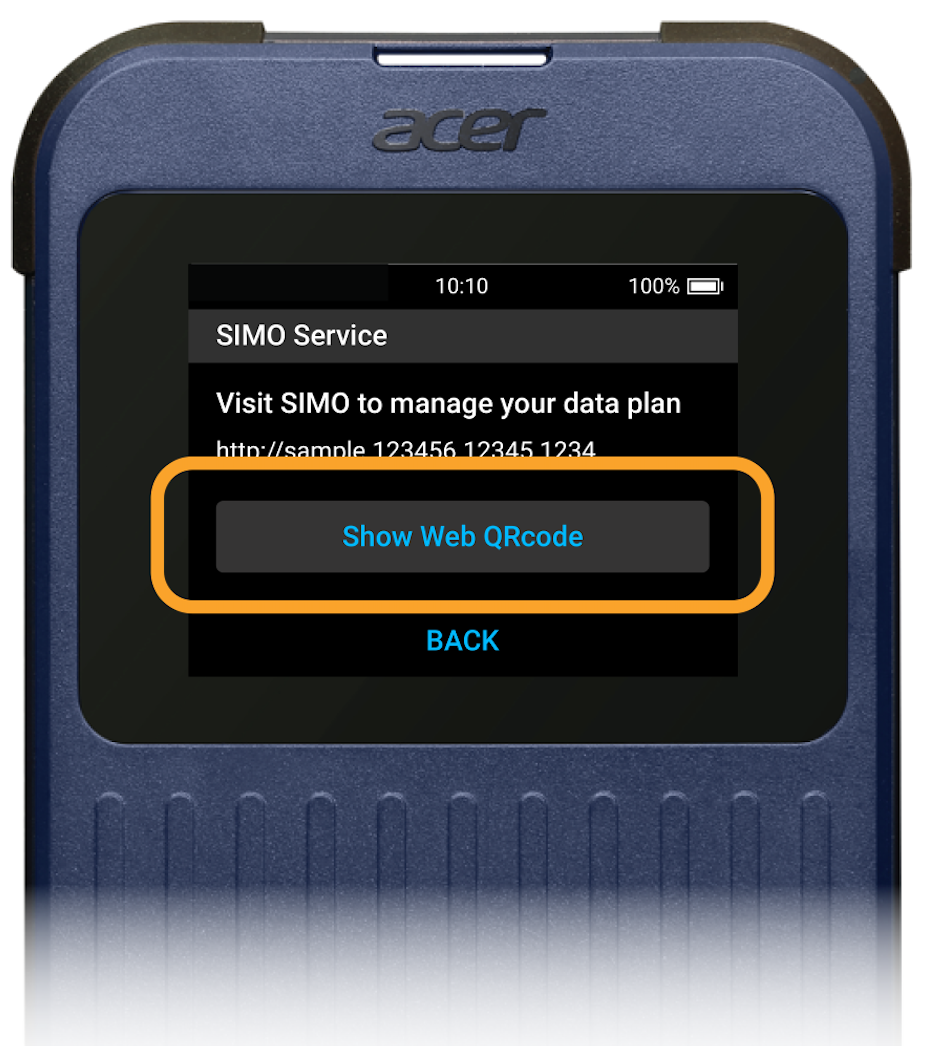 5. Scan the QR code with your smartphone to open the SIMO web portal. Log in or sign up for a SIMO account and your Acer Connect Enduro M3 will be enrolled into your account automatically.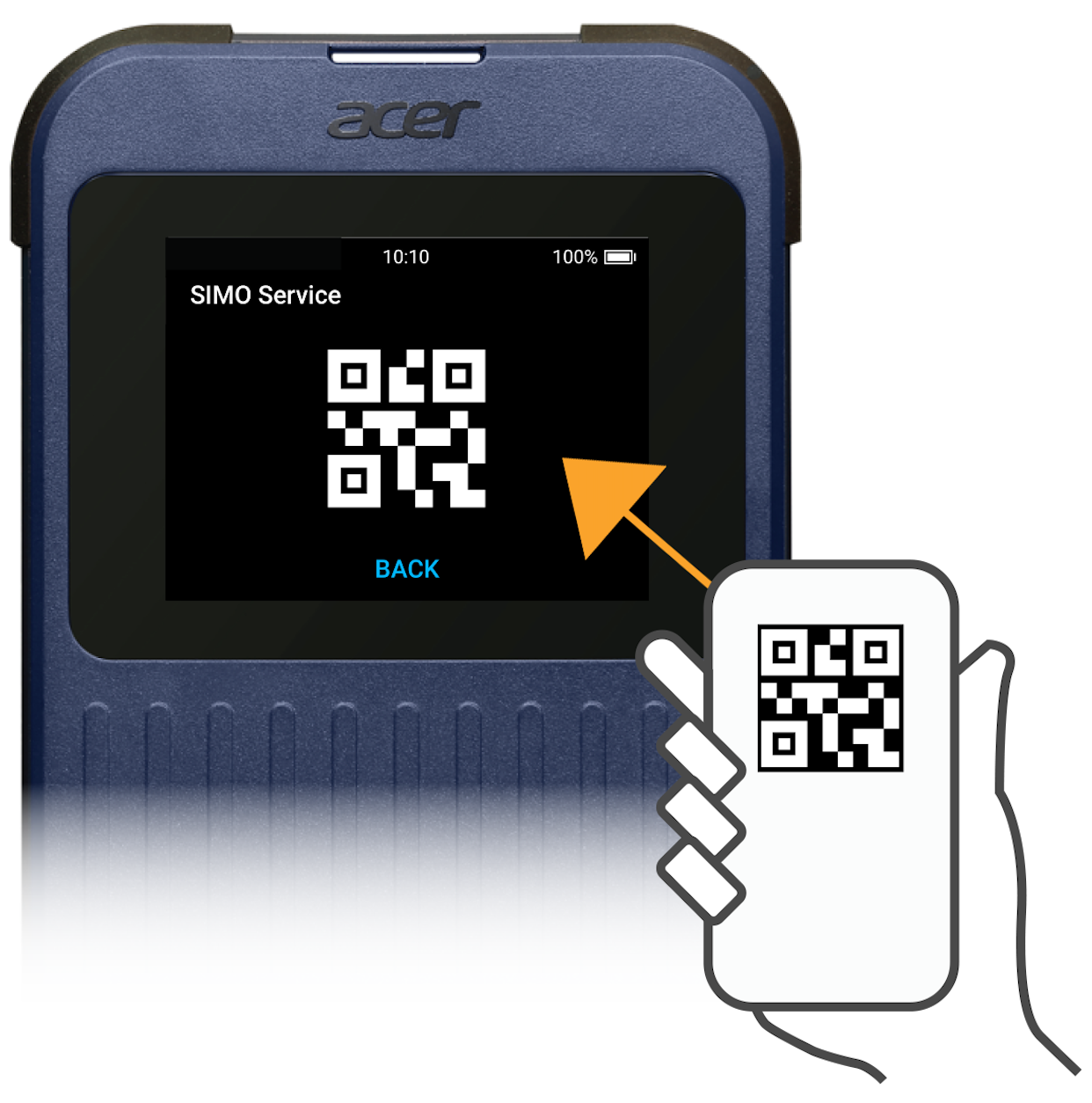 6. Go to the shop page to claim your prepaid data. (Actual shop page may differ from illustration)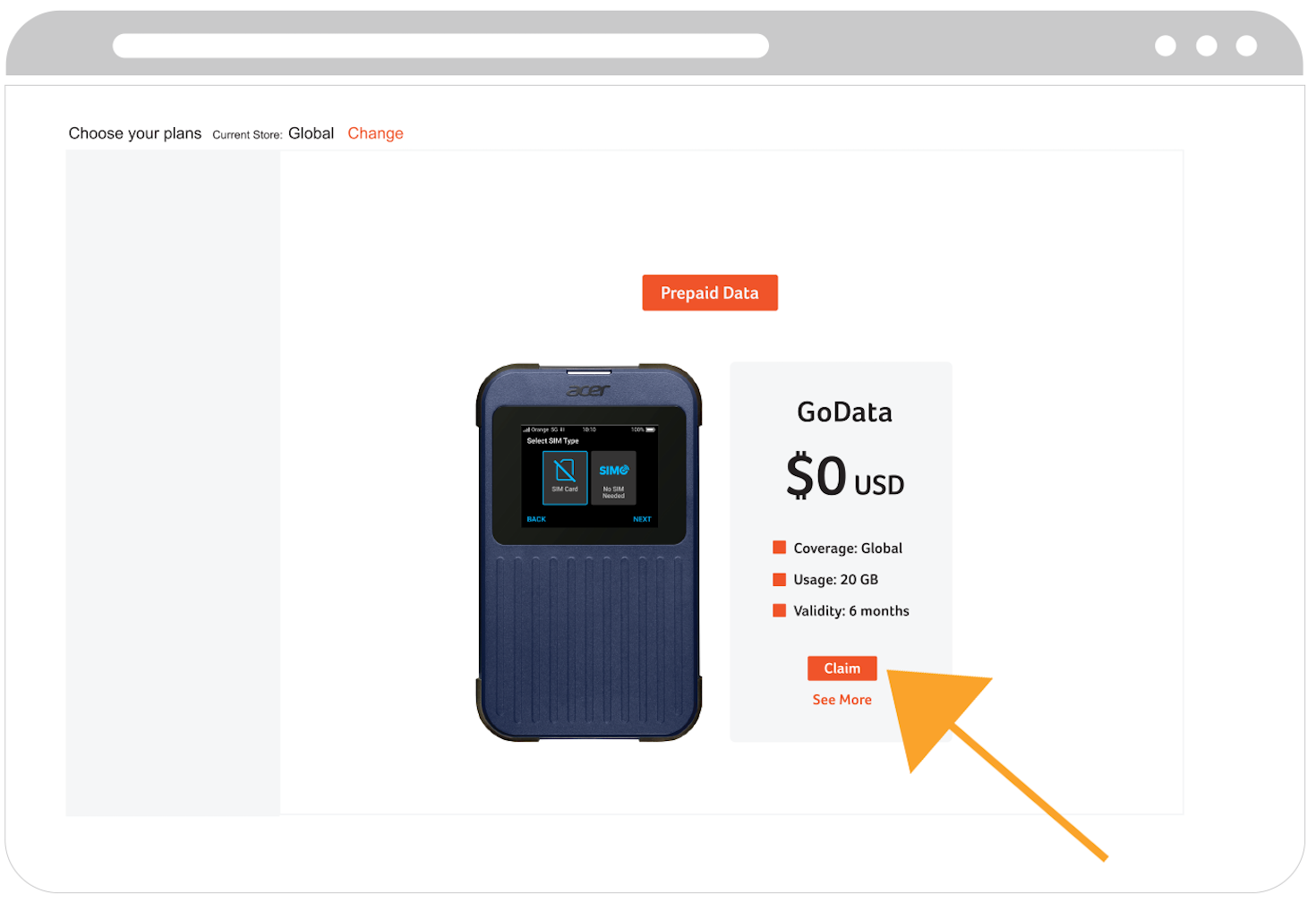 Disclaimers
Acer Connect Enduro M3 5G Mobile Wi-Fi specifications may vary depending on model and/or region. All models subject to availability.

Device sale subject to Limited Warranty and Terms & Conditions agreement. All offers subject to change without notice or obligation and may not be available at all retail locations.

For device support and troubleshooting, please contact your local Acer support team, or go to www.acer.com/support.